Orifice Flow Control of Pipeline Shielding Gas
(Note: Purchase Tables Are at Bottom of Page-Scroll Down)
Mounting an orifice at the pipeline gas drop (unlike mounting it at a wire feeder) is a good method of setting shielding gas flow rate. It also works great when used in combination with our Gas Saver System (GSS). Using the GSS will eliminate excess start gas surge improving weld quality and will save 35% to over 50% of shielding gas usage!
Desired gas flow rate is established by selecting the proper orifice size. If the pipeline pressure is 30 psi or higher the flow will remain constant regardless of inevitable flow restrictions that occur while welding (See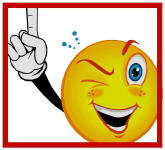 "Automatic Flow Compensation.")
Check pipeline pressure with our WAT PTD below.
Select orifice size based on pipeline pressure and gas type.
To optimize orifice size selection we have developed a system where one of nine optional "Orifice Inserts" can be easily changed if or when needed.